"All ticket holders will be refunded in due course. You do not have to take any action; this will be an automated refund process."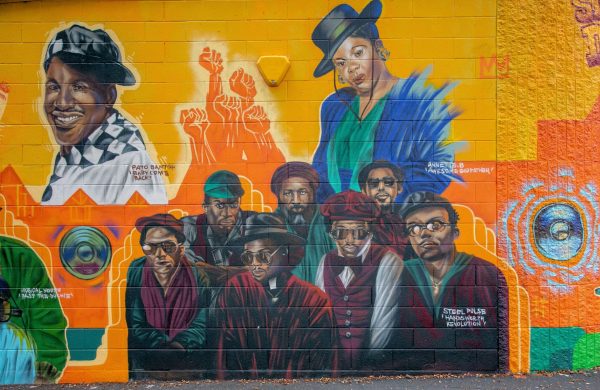 Simmer Down Festival 2023 Cancelled
Dear Valued Simmer Down Supporter,
With deep regret and the heaviest of heart, we sincerely apologise and announce that #SIMMERDOWNFEST2023 postponed. Our main event #SIMMERDOWNFEST2023, which was scheduled to take place on 16 July, is now being rescheduled to next year as a two-day extravaganza. The postponement was initially announced on 3 June at #SIMMERDOWNFEST2023 launch event at The Mac.
The decision to postpone the festival has been taken by the Board of Simmer Down Arts (SDA). The organisation has a proven track record to produce high quality events and the annual festival for over a decade and has proven its resilience to survive during Covid, developing and achieving Art Council England (ACE) NPO status, strengthening the organisation's ability to remain sustainable post Covid. However, the production and spiralling associated costs have left the Board no choice but to postpone the event.
"To proceed with the event would not only be financially irresponsible, but would also impact negatively upon members within the global south diasporal community – the same community the organisation seeks to serve", stated Jesse Gerald, Chair of Simmer Down Arts and added that "for months, we have worked endlessly to create and stage a fantastic music festival and are extremely sorry to have to deliver this news."
Recently appointed Business Development Director, Robert Lee, explained that "Simmer Down is a ground up independent festival and, that comes with a myriad of challenges. Despite doing everything we can, like many other arts organisations nationwide, we have to announce that it is no longer viable to deliver the show to the high standard the artistes and fans deserve and expect this year."
The Board of Simmer Down Arts is sending this message with a heartfelt apology to those who have purchased tickets and been impacted. All ticket holders will be refunded in due course. You do not have to take any action; this will be an automated refund process.
We sincerely apologise to all vendors who were eager to trade at this year's festival but are unable to do so due to the rescheduling. Your applications will be prioritised for the upcoming two-day festival, and we appreciate your understanding and continued support. We look forward to working with you in the future to create an exceptional event for all.
The Simmer Down festivals have been amazing experiences and our team would like to thank everyone involved. We are looking forward to our 2 Day Festival next year, where we will be joined by headliners Chaka Demus and Pliers and many more!
We understand like us, you have been very much looking forward to the event and would like to thank you for your support. Stay tuned for a series of new event announcements!